Upcoming Matches
Mixed league matches by field, team and then referee.
Captains are responsible for getting their team and referee representative organised for games.
Games can change up to the Sunday evening before the following Wednesdays games!
Details
We are now entering Autumn and Winter League
Teams : Honey Badgers, Dukes of Biohazard, Coyotes, Mad Squirrels, SuperLions, Uni
Location : all games are played on the 3G pitch at Shelford so players all need moulded boots
Times: one game @7.15pm, two games @8.10pm
Dates: 9 weeks of games between 5th Oct and 30th Nov
Format : 5 weeks of round robin, 3 weeks round robin top 3 and round robin bottom 3 (with some crossover friendlies) and 1 week of finals.
The league will now follow FIT 5 rules.
The league rules are stated in the hand book within section 3.4.
As part of safe guarding a parental consent form is required by each player under the age of 18 and over the age of 12.
A copy will be stored in case of emergency but all will be destroyed at the end of each season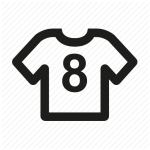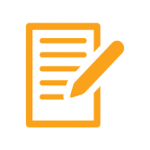 Wednesdays Spring and Summer League nights held at Coldhams Common and run from May to September.
Autumn and Winter league nights are held at Shelford Rugby Club