After a league plagued with clashes with football, national tournaments and thunderstorms, the finals of an eight week league came to a conclusion this week.
Again this league, Superheroes and Badgers would fight it out for the cup,
Dukes and Coyotes for the plate
Nightwings, Motts and Nobodys for the bowl
Cup Final: Superheroes managed to successfully defend the title and walk away with the win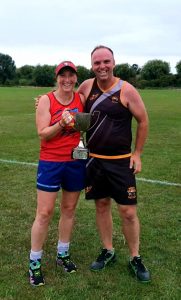 Plate Final: Dukes managed to defend off the title against the young development squat Coyotes to secure a win. Watch out for future Coyotes players who are sure to make an impression in the touch world.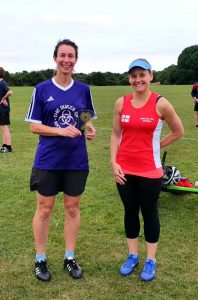 Bowl Comp: Nightwings triumphed in their two final games to come top of the bowl competitions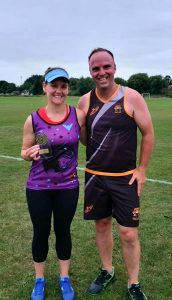 A massive thank you to everyone who took part on the league and to Shane for presenting the awards on what will be his last time at Cambridge touch before he leaves for New Zealand 🙁