Alas, with our Cambridge awards party complete our attention turned to the final games in the Cambridge touch summer league this week
Final fixtures:
Superheros v Avengers contended for the Cup
Nightwings v Lions played for the plate
Black Fox Academy v Dukes battled for the bowl
After some exciting games, we can now crown our new champions
Captain Stan collected the cup on behalf of Superheros.
Steve got a little over excited about collecting the trophy for Lions.
One of our youngest players, John, took home the trophy for Black Fox Academy.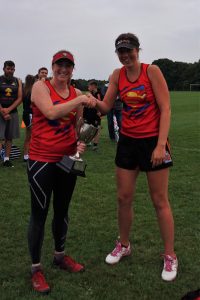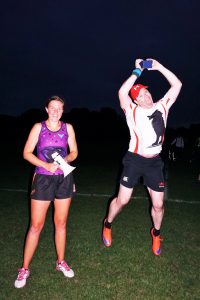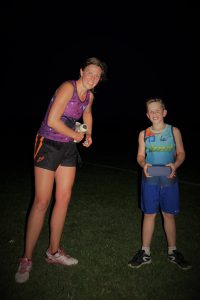 As well as league trophies, MVPs for each team were announced and rewarded with chocolates.
Avengers – Evan Michaels
Black fox Academy – Clark Macfarlane
Bury – Maz Hodson
Dukes – Charlotte Tolley
Honey Badgers – Thea Dawson
Lions – Megan de Garis
Motts – Tom Wells
Nightwings – Anna Goddard
Nobodys – Aaron Smith
Steppy – Eimear Conroy
Superheros – Matt Maynard
Tap N Go – Jacqui Naylor
Congratulations to all and look out for the winter training schedule which will be announced soon