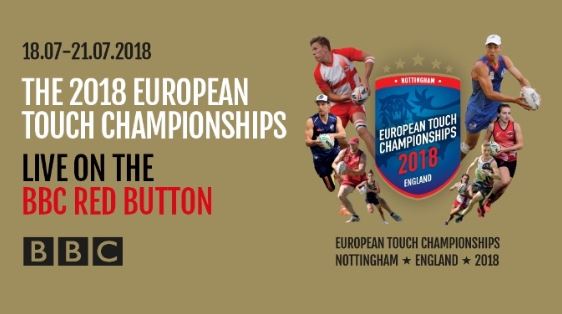 As the Euro's are about to tap off, Cambridge are privilaged to provide 14 players, 4 coaches, 3 refs and a manager to help England's campaign.
Field 1 games are being streamed LIVE through the BBC's red button and field 2 via England youtube channel. Cheer your team mates on!
We wish all the representatives the best of luck and hope you bring home medals.
Cambridge touch is looking strong!
Good luck to the following:
Massive 
congratulations
 to the following:
Men's Open:
Ollie Maynard
Women's Open:
Lucy Norburn
Anna Goddard
Rosannah Cormack
Simon Clare (Coach)
John Lovell (Coach)
Mixed Open:
Sam Missin
Justin Missin (Manager)
Women's 27's:
Kat Jones (Captain)
Victoria Franks
Alex Maskell
Senior Mixed:
Sue-ellen Goode
Glen Jones
Tamara Slater
Women's 35's:
Louise Rickard
Guernsey Men's Open:
Dean Hancock (Coach)
Men's 40's:
Travis Kenny
John Lovell
Men's 45's:
Jo Whitehead (Coach)
Referees:
Ben Powell
Shane Hills
Uma Ramaswami