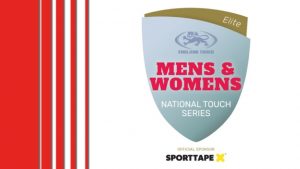 MWTC 2018
With the 2nd round of the Mixed NTS this weekend and the finals only 2 weeks away, the mens and womens touch season will soon be upon us. Cambridge Touch are intending to enter teams in the mens and womens elite leagues. The women have already qualified for the Elite 8 competition with some outstanding performances last year including a very memorable tournament victory. The men can look to build on some solid performances last year with a glut of young talent coming through and plenty of experience as well.
We will be looking to select squads for both the mens and womens competitions following an initial trial session. Whilst we encourage everyone who is interested in attending this session we will consider those who cannot as long as they contact 
mwtc@cambridgetouch.com
prior to the date of the trial.
Please also complete the availability doodle By Sunday 20th May. If you are unsure of availability we would prefer to see a maybe rather than you wait to check if you are available.
Training will take place on the two Mondays prior to each of the events and all of those selected for the squad should attend where possible.
Key Dates:
Monday 21st May, 18.30 – 20.00 > Mens and Womens Open trial for MWTC, Coldhams Common
Monday 28th May, 18.30 – 20.00 > MWTC Training
Monday 4th June, 18.30 – 20.00 > MWTC Training
Saturday/Sunday 9/10 June > MWTC Round 1, Oxford
Monday 11th June, 18.30 – 20.00 > MWTC Training
Monday 18th June, 18.30 – 20.00 > MWTC Training
Saturday/Sunday 23/24 June > MWTC Round 2, Manchester
Monday 23rd July, 18.30 – 20.00 > MWTC Training
Monday 30th July, 18.30 – 20.00 > MWTC Training
Saturday 4th August > MWTC Round 3, Canterbury
Support Team:
Womens Open Team Managers: Katheryn Norburn, Emma Green
Mens Open Team Manager: Justin Missin
Selection committee:
Womens Open: Tamara Slater, Kat Jones, Vicki Franks, Simon Clare
Mens Open: Glenn Jones, Callum Benson, Jon Lovell